Welcome to a new month and a new interview, this month the spotlight is on Raviolicaponi.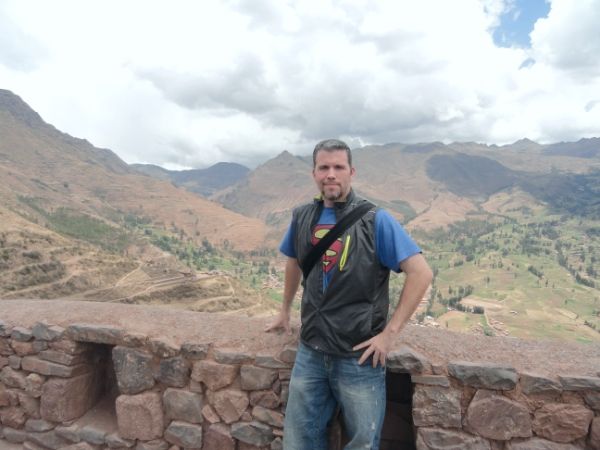 1. First, lets start off by having you explain your gamer tag- what does it mean and how do you pronounce it correctly?
Its sorta hard to remember how it all came about but originally my online handle was just Ravioli. It's what I used in the early days of the internet and perhaps even on local BBS's I used to frequent. Then I remember there was a time when I went to use my Ravioli handle and someone in France had already taken it. So I went with Caponi which is a spinoff of the name Capone but rhymed with ravioli. Oh by the way, ravioli used to be my favorite food.
2. Tell us a little about yourself: where do you live, what do you do for a living, do you have non-gaming hobbies?
I live in a city called Federal Way, WA which is located between the two major cities of Seattle and Tacoma about 20 miles south of Seattle. When out of towners ask me where I live I just say Seattle since most people know where that is. I work for Delta Airlines but started with Northwest Airlines in 1994. After the two airlines merged I became Delta and June I will complete my 20th year. I am a cargo customer service agent. Though I'm trained in the office I mainly prefer to work in our warehouse preparing cargo on the midnight shift for our launch flights in the morning. Its a lot of fun driving around on a forklift and building up freight on giant size cookie sheets. We also ship live animals and not just domesticated animals but all kinds of crazy things from all kinds of zoo's. Some of the sadder things though is when we have to ship deceased people, a lot of soldiers and even children. I used to have a lot of hobbies when I was single. Scuba diving here in the Puget Sound was one of them, backpacking all over the world, and was even on a paint-ball team for awhile. Gaming is the easiest hobby for me to apply my time too since I get to be home and with my family who can also join in the hobby with me. Right now I've gotten extremely interested in working with wood. I have been slowly buying tools for the past few years and have several woodworking projects I'm working on. I just finished building a recessed shelf for the bathroom I'm remodelling. Next is a fireplace mantle. My wife has a list of things she wants me to make that she found on Pinterest.
3. When and how did you get into achievements?
I had not been a console gamer since the NES. I was hardcore PC gamer until the Xbox 360 came out. My brother-in-law was hyping it up and when I went to his house I watched him play Oblivion and saw the achievement pop up. I asked him what it was and he explained it to me and I was intrigued. Since Oblivion was very much a like a PC game it got my attention and then got one for Christmas. When I started looking more into achievements and Gamerscore I challenged my bro-in-law and told him I was gonna overtake his score regardless that he had a 2 month lead me. Im now have more than 275k more than his gamerscore.
4. If there were no such things as achievements, what gaming would you be doing and on which console?
If there were NO achievements I would have never known who Hannah Montana really was, or that you could drown a horse by spraying too much water in its nose. Seriously though I probably would have gone back to my PC roots and get hooked on another MMO. I also wouldn't have jumped so quickly to the xbox one, I just didn't want to get left behind with all the new achievements.
5. What's your favourite genre? (Include a few specific games)
I would have to say RPG's. Theres nothing like getting sucked up into a foreign world and building a character from a weakling to the most powerful person in that known world. Favorites are Dragons Dogma, Skyrim, and The Witcher 2.
6. When you start a new game, how do you approach it? Do you just wing it, or look up guides and collectable lists?
When its time to get serious to 1k a game I do some research on it first. What achievements are missable mainly. A lot of times I'll even print out the actual guide and cross out achievements as I get them. My favorite part is when I cross out all the achievements on a single page and get to tear that page out and see my packet get smaller and smaller.
7. What's your favorite completion and why?
I would have to say Dance Central 3. It wasn't a game I completed alone, My wife and kids all played it with me and helping me achieve my goal and we had so much fun doing it. Then we helped my wife complete it. A lot of good family time spent dancing, laughing, and cheering each other on.
8. What is your least favourite completion and why?
Every once in awhile my answer may change on this but i'm going with the first thing that popped into my head and that would be Hot Wheels Beat That. Started it and it was such a grind, I think I remember I had to do each racetrack like 3 times and each track was very similar to the next. First off I hate racing games and this game took me over a year to finish. I felt like I spent a huge part of my life going around in circles.
9. What is your favourite achievement?
I have a new one but I don't have it yet. I just saw it on T.A and its from the new South Park:The Stick of Truth and its called "Canadian Handshake" where you have to fart on 100 people in the game.I don't know if that official but I read someone talking about it and I got a laugh from it.
10. What game is your worst scar and why do you wish you never played it?
Beijing 2008, I put a lot of time into that game. I mashed buttons like I never mashed before then spent a lot of time trying to rig my turbo controller to help. With all that work I only walked away with 2 achievements. Screw that game.
11. What do you think of the Xbox One? When do you plan to get the console? What titles look good to you?
Im a little disappointed with the Xbox One. I guess I was expecting it to feel more futuristic and advanced than the 360 but I find myself missing a lot of the features on the 360. Im sure after a year or so of updates and new titles I will feel different about it.
12. What are your current gaming goals?
My gaming goals right now is to always stay above 75% completion and to finish up as many 360 games as I can this year. I plan on putting the 360 to rest first of the year 2015.
13. Do you game on PC or WP as well as Xbox? What's your favorite games on those systems if you do? If not do you plan to get/use them in the future?
I have a WP7 phone but don't play it much, I find myself not really enjoying hand held gaming devices. As for PC I play Sim City, Civilization V, and dabble in a few indie games here and there. Really enjoyed Game Dev Tycoon and thinking about getting into Rust.
14. If your life was to be made into a movie, what sort of movie would it be and what actor/actress would act as your character?
It would have to be a comedy since I tend to joke around a lot. I've mellowed out a bit as I have gotten older but I still enjoy acting immature. And it would star John Travolta since pretty much all my life I have been told I resemble him a lot and Travolta is actually Italian for "high Voltage" which is what I am.
15. When you have gained every achievement in a game, do you ever go back to the game to play it just for fun? Why/Why not?
I can't say that I do unless its a group game and we wanted to play it for fun or I go to help someone else get achievements.
16. If money wasn't an issue and you were able to create your own game what would the game be called? What genre of game would it be and what would the game be about?
A business/construction management game about the Mafia. I was hoping Omerta would have been that game but it wasn't even close to what I really wanted. The closest game I ever played to it was back in the 2001 a PC game Gangsters 2 by Eidos which now known as Square Enix. I just want to run an entire mafia family, extort businesses, setup fronts, bribe officials, and go to war with rival families. I would even make it online where the city ran 24 hours a day and everyone did their job and could rise up in ranks and branch off to form other families. I have a lot of ideas but too much to talk about them all.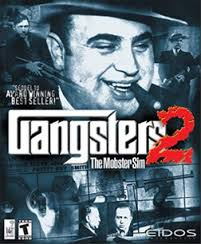 17. When you are gaming do you eat or drink anything? If so, what do you eat or drink when gaming?
I usually eat light snack stuff like cheezits or wheat-thins and drink Diet Snapple.
18. What do you think gaming will be like in 20 years time?
In 20 years Ill be 58 so I hope its not too physical. I think the handheld controller will still be our main way of playing and motion control will go away or be used for other things not gaming related. We're only a few years into motion control and it seems like they have already ran out of ideas for games, its all the same stuff over and over and 20 years of that people will get tired of it.
19. What do you like about the site, what do you wish you could change?
I enjoy getting on and scrolling through the chat box just to see what people where talking about and my second favorite part is reading show comments. What I would change would be things more in the system side of things like medals being automatically awarded when hitting certain amout of posts etc. Right now its a lot of micromanaging.
20. Is there anyone you'd like to give a shout out to?
Shout out to everyone really. I wish I was more of a multiplayer kind of person because I really miss gaming with a lot of the community members.