G'day and welcome to the newest instalment of Hound of the Month, with this month's special guest being a member of the site who is very busy with studies, being a codemaster and the Manager of the Aussie Viral Games system, the one and only - zzUrbanSpaceman.
1. First, lets start off by having you explain your gamer tag- what does it mean and how do you pronounce it correctly?
Funny story, actually. I first joined Xbox Live specifically for Halo 2, and this is in fact when I bought my first Xbox (original). I wanted to come up with a gamertag that nobody else had used, so I thought about it for a while and eventually came up with the name of a relatively unknown song that I'd heard on Monty Python "Live at the Hollywood Bowl". The song was co-written and performed by Neil Innes, who also collaborated with Monty Python on many of their songs. The song was, of course, "I'm the Urban Spaceman".
:
Watch on
youtube.com
Neil Innes performing I'm the Urban Spaceman during "Monty Python Live at the Hollywood Bowl"
So I went and typed in the tag, congratulating myself on how original I was, and … "This gamertag is already in use". Gaaah! I tried it without the space. "This gamertag is already in use". As a last resort I padded out the last of the 16 available characters in the name with zz at the start, and the rest is history. Turns out that it's very hard to be original.
I think I've only ever had one person ever pick the origin of the name though. Whenever I'd enter a Halo 2 matchmaking session I'd most often be greeted with someone singing Babylon Zoo's "Spaceman" at me ("Spaceman, I always wanted you to go into space, man").
As for pronunciation, when it's not pronounced "Oi Stupid!", it's just Zee Zee Urban Spaceman, though most just call me Spacey or Urban.
2. Tell us a little about yourself: where do you live, what do you do for a living, do you have non-gaming hobbies?
I live in Australia in the state of Victoria, in a suburb of Melbourne called Caulfield North. By the time this is published I should have just started a new job as a "Systems Operator and Developer" for a company called Ferocia. My background is IT support through systems administration and programming. The new job is part of a career move to focus more on the programming/development side, via systems administration, and is called a "DevOps" role. The work is mostly going to be operational work with a Ruby based environment, as well as Ruby and Ruby on Rails development. It should be fun!
Outside of gaming; I try and spend time with my fiancee, I work on various little side projects I've got going like the Arduino based Guitar Hero bot, I read, I code, I have an arcade machine that I still haven't got around to completely wiring up, and very occasionally I play guitar, badly. I also like music, though it would be hard to pin me to a particular style.
I also do extra-gaming work, in particular I am one of the many volunteer staff over on True Achievements, where I spend time updating game information and responding to information submissions, and also handle bug tracking, amongst other things. I have also recently been given the role of viral manager for the newly formed Australian Viral Trading Scheme on Achievement Hounds.
3. When and how did you get into achievements?
I'd say I only really got the achievement bug about 2 years ago. Looking at my milestones on TA I can definitely see the point where I started to jump up in gamerscore much more rapidly. I think during 2011 I got into Assassin's Creed, and I decided I wanted to 100% all of the games before Revelations came out in November 2011. I managed to achieve this goal. Brotherhood had multiplayer that required boosting, and this gave me a taste of dedicated boosting for MP achievements.
I worked on a few other games I had, mostly going for completions at the time, and with the general goal to increase my completion percentage. To that effect I started re-buying games I'd started but didn't finish or get into much in order to mop up the achievements, and thus I re-bought Gears of War (1 achievement), Saints Row (1 achievement) and Fuel (9 achievements), amongst others.
I also took another look at Dead Rising, one of the first games I'd played in this generation. I remember when I was first looking at the achievement list years ago, I saw things like the 7 Day Survivor achievement and said to myself "I'm never ever going to do that". Now, I've got 100% in Dead Rising, Dead Rising 2 and Off The Record, as well as the 2 XBLA games, and also the Japanese variants. On top of that I've made some progress on the PC versions. I'm hooked.
4. If there were no such things as achievements, what gaming would you be doing and on which console?
I'm a Halo fan from way back; actually, I was a Marathon fan (the game Bungie made before Halo and which inspired a lot of concepts in Halo). Although I didn't get into the Xbox at first, and ended up playing Halo through on PC when it finally came out, the release of Halo 2 spurred me to buy my first Xbox, and with the matchmaking concept I suddenly "got" what online gaming could be. Previous to this is was all annoying lobbies on PC and worrying about ping times and getting blown away by gaming gods or cheaters, which didn't really appeal to me at all. The Xbox served me well for a long time and it was on my birthday in 2006 that I was given my first 360.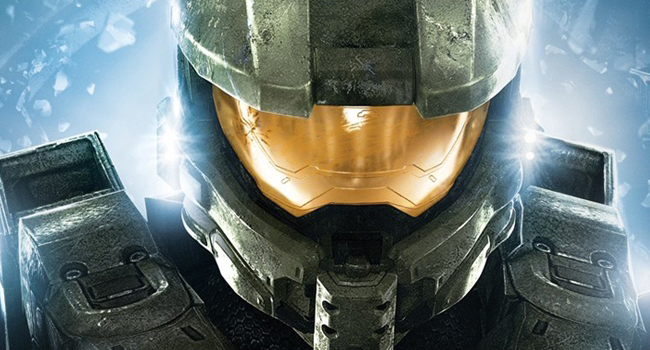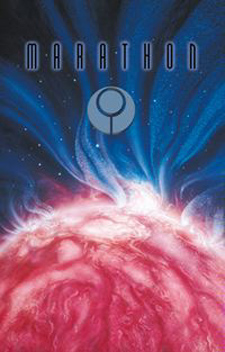 The 360 really changed the landscape for what an online console could be. I'd previously dabbled with the PS2's networking, and of course had played Halo 2 extensively on the Xbox original, but the 360 brought it all together. Before I was playing for achievements, I was just playing the 360, because it provided the best overall experience in my view.
I'll add a caveat to that - I was extremely unimpressed with Sony around this time and refused to buy anything they released, primarily because of the spyware they were installing on people's computers when you bought music CDs from them, and the debacle that surrounded that. So, even though I owned a PS2 and loved Final Fantasy VIII and X, and Kingdom Hearts, I gave those up because I hated the direction Sony was going in. So I was never going to buy a PS3 anyway.
I'd say if achievements weren't involved I'd still be on the Microsoft train and go with the Xbox One, simply because I think Microsoft have the better vision for how online gaming consoles should work. That said I'd probably play more PC and iPad games than I currently do if no achievements were involved.
5. What's your favorite genre? (Include a few specific games)
Probably 3rd person action-adventure, such as the Assassin's Creed series, Red Dead Redemption, or the Batman "Arkham" series. I like a decent puzzle game too. I've gone through various phases though - I used to like racing games back during the PS2 era such as Gran Turismo, and I also really liked Final Fantasy VIII and X - oddly enough, I couldn't get into VII. Kingdom Hearts was awesome, and I also played the hell out of Goldeneye, Ocarina of Time and Mario 64 on the N64. So I've covered a lot of bases, and like a lot of different types of games.
6. When you start a new game, how do you approach it? Do you just wing it, or look up guides and collectable lists?
It depends on the game. If it's a game I'm solely playing for achievements then I will definitely look up guides and achievement lists to roughly plan out how to finish it off as quickly as I can. If it's a game I want to play for not just for achievements, then I will usually take a quick look at the achievements list anyway to see if there are obvious missable achievements, but will generally wing it from there and try to enjoy the game for itself.
7. What's your favorite completion and why?
A toss up between Dead Rising and Bully: Scholarship Edition. I'd probably say Dead Rising as it was the most aggravating but also the most satisfying. The 7 day survivor achievement literally requires you to babysit the game for 14 hours making sure your character eats every 20 minutes, and I managed to fail this achievement twice at about 5-6 hours in before I finally got it. Bully was just a heap of fun and the first sandbox game I really got into and wanted to get 100% on.
8. What is your least favourite completion and why?
NCIS. Not because it's particularly hard, but because having watched the show, listening to the in-game dialogue made me cringe. The controls were clunky, working out what you needed to do was frustrating when items you had to find were hidden in areas that the screen didn't scroll to unless you happened to move into exactly the right spot, and the game is extremely linear with poor "puzzles" and little to actually have any fun with. I got so bored playing this game I had to take breaks so I didn't fall asleep or gnaw off my hand in frustration.
9. What is your favourite achievement?
7 Day Survivor from Dead Rising is the obvious choice, although I also have a warm spot for Six Digits?!? from Dead Rising 2: Off The Record because it's what I used to ring in my 100k gamerscore.
10. What game is your worst scar and why do you wish you never played it?
Gears of War. The game concept didn't appeal to me even before I played it - it seemed to be a real "meathead" shooter which seemed fairly shallow and uninteresting - but everyone was raving about it so I hired it to see what the fuss was about. I don't think I cleared the first level before deciding it wasn't for me, however I'd completed the tutorial and got one other achievement and it's stuck on my card forever now. I doubt I'll ever go for Seriously, although I do plan to play through it eventually.
11. What do you think of the Xbox One? When do you plan to get the console? What titles look good to you?
I'm looking forward to the Xbox One. Regardless of the mixed messages from Microsoft, I think they do have a lot of forward thinking goals with the Xbox One and I'm looking forward to see how that turns out. I've also got a lot of buy-in to this particular ecosystem with achievements, so I'm not really willing to just dump that for another console or PC. I also still have a bit of a grudge against Sony, although that's lessened over the years.
I have pre-ordered the One through the Microsoft Store already.
Games wise I'm looking forward to Dead Rising 3, and the hype around Titanfall has made me pre-order that too. There are other games I'm looking forward to but they are cross-generation games like the new Batman, Assassin's Creed IV and Watch_Dogs. I'm intrigued by the new Harmonix game, but I'll wait and see.
And of course I'll be playing the new Halo when it comes out.
12. What are your current gaming goals?
Nothing specific at the moment. I'm mainly just working on trying to complete some of my easier games in my backlog so I can donate them to the Australian Viral Games. By the time this interview comes out though I'll likely be working on a bunch of Xbox One titles.
My long term general goal at the moment is to hit 150k by the end of 2013, but I'm not really trying too hard - if I hit it, great, if not, oh well.
13. Do you game on PC or WP as well as Xbox? What's your favorite games on those systems if you do? If not do you plan to get/use them in the future
?
I bought a cheap Nokia Lumia 620 for gaming a while back and have played on it a bit, but it is a bit limited in what it can play and lately I've been kind of ignoring it. I tend to only play PC games that have achievements, lately. Every time I bump into a problem on PC that stops me from gaming such as a driver issue, or a Steam issue, or any of the multitude of other things that can and do go wrong with PCs, it reminds me why I chose to exclusively game on consoles years ago. I don't care if the graphics have 3 times the fidelity if I need to spend 3 hours fixing problems before I can play the damn thing.
14. If your life was to be made into a movie, what sort of movie would it be and what actor/actress would act as your character?
It'd be a biopic of one man's struggle with a poor upbringing and broken early life who made good. Wil Wheaton is probably the closest fit, I'd say.
15. When you have gained every achievement in a game, do you ever go back to the game to play it just for fun? Why/Why not?
Yes. Some games are just that much fun that I will go back to them. Minecraft in particular, and I'm more than happy to play some Red Dead Redemption online even though I 100%'d that ages ago. That said, it's a fairly rare thing. As for the reasons, well, I'm an achievement hound, what more needs to be said?
Actually it's more like I have far too many games to get through so I tend to put ones I've finished with to the side and try and get on with the next if I can.
16. If money wasn't an issue and you were able to create your own game what would the game be called? What genre of game would it be and what would the game be about?
I think I'd like to develop an open world game set in the current day in a similar vein to Grand Theft Auto, but with a female protagonist(s) and without so much sexist bullshit that seems to be the mainstay of that game. I'd like to see a game that challenges our concepts of how society brackets men and women in their roles.
17. When you are gaming do you eat or drink anything? If so, what do you eat or drink when gaming?
Generally I'll drink Coke Zero, but then again I drink Coke Zero all the time so it's not really gaming specific. I don't really have a gaming specific food or drink.
18. What do you think gaming will be like in 20 years time?
Well, if I were to just completely guess, I'd say that environmental projection would be a thing (see some of the tech demos from Microsoft for example). Assuming Google Glasses take off, there will probably be more advanced versions of these which would allow projection over your vision of game elements. Still graphics would be basically indistinguishable from photos, although I don't think they'll ever quite get it to the point that a moving computer object won't eventually be picked by a human, but who knows? "Games" may well be simply incorporated into a general use projection room, which will be a smallish room with blank walls that you can create any environment you like in.
19. What do you like about the site, what do you wish you could change?
I really like the ongoing monthly competitions like the AHAH and so forth, I think that's a big draw card and generates a lot of interest. The boosting sessions and virals are also good, although I'm not as big a partaker in those (the virals, of course, only just becoming available to Australia).
What would I change? I think the largest impediment is that the forums need to be joined before some of the content can be seen. There's a lot of interesting things going on with the community which just isn't visible unless you sign up, and some people don't want to do that - but would love to be a part of competitions or so forth. If there was a way to connect with people like that I think it would be good for the community as a whole, and would probably let people get more comfortable with joining a forum and being involved.
20. Is there anyone you'd like to give a shout out to?
I'll say hello to some of my long time boosting buddies and friends on TA, such as Discerper, Shinobi of Edo and Quantum Binman. I'll say hi to the wonderful staff at TA that I work with on a regular basis, including but not limited to Rich, Jessie, Epsilon, and Webchimp. On AHP I'll say ¡Hola! to the podcast guys and Kyle in particular, Chupamama, you (ozbundyboy), seamonkey, and everyone else who makes the community a great place.
Thanks for allowing me to be a part of it.